Moderator: Kenya
Baby Gecko
Posts: 1346
Joined: Sun Jul 11, 2010 12:05 pm
Location: lurking in the shadows!
Name:Notch
Gender:Male
Apperance/Image:medium sized with crimson brown maine with a scar on his snout
Pride:None
Number 1 rabbit. My in-game name is keyin.
Adult Gecko
Posts: 1674
Joined: Sat Apr 14, 2012 8:40 pm
Location: Cretaceous Mongolia; Hanging with my velociraptor friends.
Vegan: The other white meat.
Adult Mouse
Posts: 738
Joined: Thu Apr 05, 2012 5:21 pm
Location: Michigan
You got enemies? Good, that means you actually stood up for something in your life. ♥
Bluebird Chick
Posts: 52
Joined: Tue Mar 05, 2013 4:10 pm
Location: in my house, eating a taco xD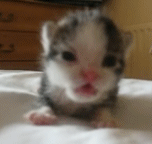 Baby Mouse
Posts: 330
Joined: Fri Jan 25, 2013 7:10 pm
Location: Wherever mah wolfy takes meh. Maybe to Burger king :D
Contact:
I am

strong

, because I've been weak.
I am

fearless

, because I've been afraid.
I am

wise

, because I've been foolish.
I

am

.
Adult Mouse
Posts: 807
Joined: Sun Mar 20, 2011 6:13 pm
Location: Walking through a store randomly hitting people on the head with an empty plastic water bottle,fun!
Contact:
Name; Leo
Sex; Male
Appearance\Image; Leo is your typical male lion, roaming wild and free. He has few distinguishing marks. The male can most easily be identified by a limp in his front left paw, although he's hardly affected by this.
Pride; None for now, although he may join up later on. Currently, Leo is a nomad lion.

No Steps Backward.
Size 95 - 84857d
I'm no admin but please do not revive dead topics.
Bluebird Chick
Posts: 52
Joined: Tue Mar 05, 2013 4:10 pm
Location: in my house, eating a taco xD
I'll make a lion rp for the people here