Moderator: Kenya
I kind of read everything and now I'm not sure where or what the problem is anymore.
I don't think eating meat is very bad at all. However, the big corporations that slaughter the animals and throw various other things in the meat... I think that's the biggest issue here.

We're designed to be able to consume meat, and have adapted with the ability to cook it, and therefore rid of more diseases than we would get naturally through raw meat - though I'm sure if you really wanted to, you could build up tolerances to raw meat itself, but I don't know the details behind raw meat. Anywho. The biggest difference is that no longer do we have to go out of our way to obtain meat. Even farming would be a bit of a hassle if it weren't for the big slaughter markets that are designed and the food we have access to in order to feed the livestock. Otherwise - we're overall the same creatures as we were hundreds, thousands of years ago, when we had to hunt and forage to survive, and it was a greater challenge than just walking up to hundreds of penned chickens and culling them.

We were designed for hunting animals, foraging for plants, and consuming both. It's the greatest adaptation we have. We haven't changed - our cultures and intelligence may have, but our original design hasn't.

Now, this doesn't mean that if you have a preference against meat, it's the end of the world. Today, we're able to pick and choose what we want to eat because we aren't faced with the same challenges we were years and years ago. If you were to refuse to eat meat back then, it would have been MUCH harder to survive simply because we didn't have the things we do today; farming hundreds of fields, the knowledge of edible plants, and I'm certain there's more. And drought is difficult to combat...

Now then. Some people can't stomach the thought of eating animals - some people just literally physically can't stomach it at all, perhaps because of issues with digesting it. Others don't mind... And others love meat too much to let it go. Today, we're gifted with an over abundance of meat and plants to choose from. To say you don't want to eat meat is fine, whatever the reason, and doesn't hinder anything. And to say you want to eat meat is likewise fine. However, there's a difference between saying eating meat itself is wrong, and saying the way we obtain the meat, and what we do to the meat, is wrong.

That's my opinion. There's nothing wrong with eating meat, but how we obtain it and what we do to it is an entirely different subject.


Everything might be corrupt, but in America at least, WE are the ones that let it become corrupt.
New Topic:

What is your version of love? What makes you love someone or fall in love? Do you believe that everyone should go by your terms on how you fall in love, or that everyone has a different idea and that's okay?

I go by personality a lot. Traits are pretty much everything to me. I do have some preferences on looks, however they're definitely not mandatory. Kind of cheesy to say, maybe, but I'd rather have a lover that is a lot like a best friend and someone that would never judge me than someone to hook up with and show off. Playing video games with, going out with, similar interests; I'm basically all about that. The little things make me satisfied. I don't even care about gifts, I just want to provide great memories for myself and my lover. You don't have to dress up all pretty, don't have to speak formally, that all is a bit too awkward for me.

I feel like everyone has their own little thing. Personality, looks, preferences in general, some rules here and there, that's all fine with me. I'm not into high maintenance but hey whatever works.
Adult Gecko
Posts: 1546
Joined: Thu Apr 07, 2011 10:42 am
Location: In the sky hunting for a hybrid between superman and bigfoot in an alternate universe
Contact:
I share a similar opinion. To me looks and appearances don't matter too much. If I were to fall in love I would like it to be someone with personality traits that complement my own. Sharing my love and fascination for animals. Kind enough to be willing to take in rescued animals such as stray dogs and injured birds. Also be able to complement my scientific mind but also able to at least tolerate my religion.

So yeah I am kind of picky on the subject of love but not in appearances at least.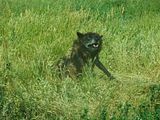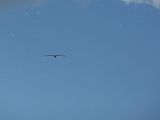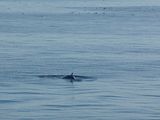 "There is beauty in every Creature, Stone, and Plant. To find it you Just have to look for It."
Click here if you dare!...